Start A Remote Session with CNY Webs.
Download Client – Click the buton "Download Remote Client" below to start the remote session with your CNY Webs techncian.
Allow & Run Client – Open the file named similar to "distant-desktop.exe", accept any prompts or access windows to allow the remote client to start.
Provide Credentials – Provide your technician with Your ID and Password that is listed in the remote client box as seen in the preview image below.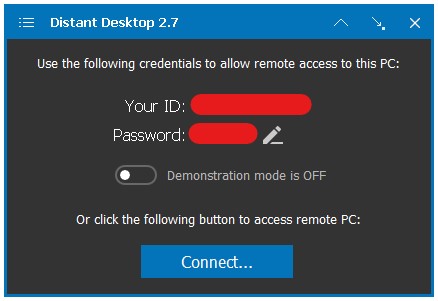 Utilize Remote Session – Show your technician whatever they are helping you with. When finished have them explain how to close and delete the remote client file.