World of warcraft CLASSIC
Release Day
Monday, August 26 at 6:00 PM Eastern Time
Welcome
Below is a World of Warcraft Classic: Release Day – Advanced Login Guide. This guide is designed to give you the best chance to actually get in world come launch day. There are phases listed below giving information about the day and how it could play out. Also listed are past and present variables that we will most likely be up against throughout the day. Start with Phase 1 below.
Phase 1 – Prep
VERIFY ACCOUNT – Login with the appropriate Battle.net account.
UPDATE – Make sure Battle.net launcher is up to date.
VERSION SELECTION – Make sure Classic is selected.
ACCOUNT SELECTION – Make sure correct Account is selected.
Phase 2 – Disconnect Timers
DISCONNECTED ERROR – Spending a specific amount of time on Blizzards server will automatically result in you being disconnected. This only happens on specific pages/screens when connected to their server.
REALM SELECTION – Currently 8/22/2019 you can spend over 2 hours at this screen without getting a disconnected error.
CHARACTER SELECTION – Currently 8/22/2019 you can ONLY spend 30 Minutes at this screen before getting a disconnected error. Clicking actively or starting to create a character does not alter this 30 minute window, all functionality of the page was tested.
**Note – Once disconnected you will have to start the "Connecting" & "Logging into game server" processes over again.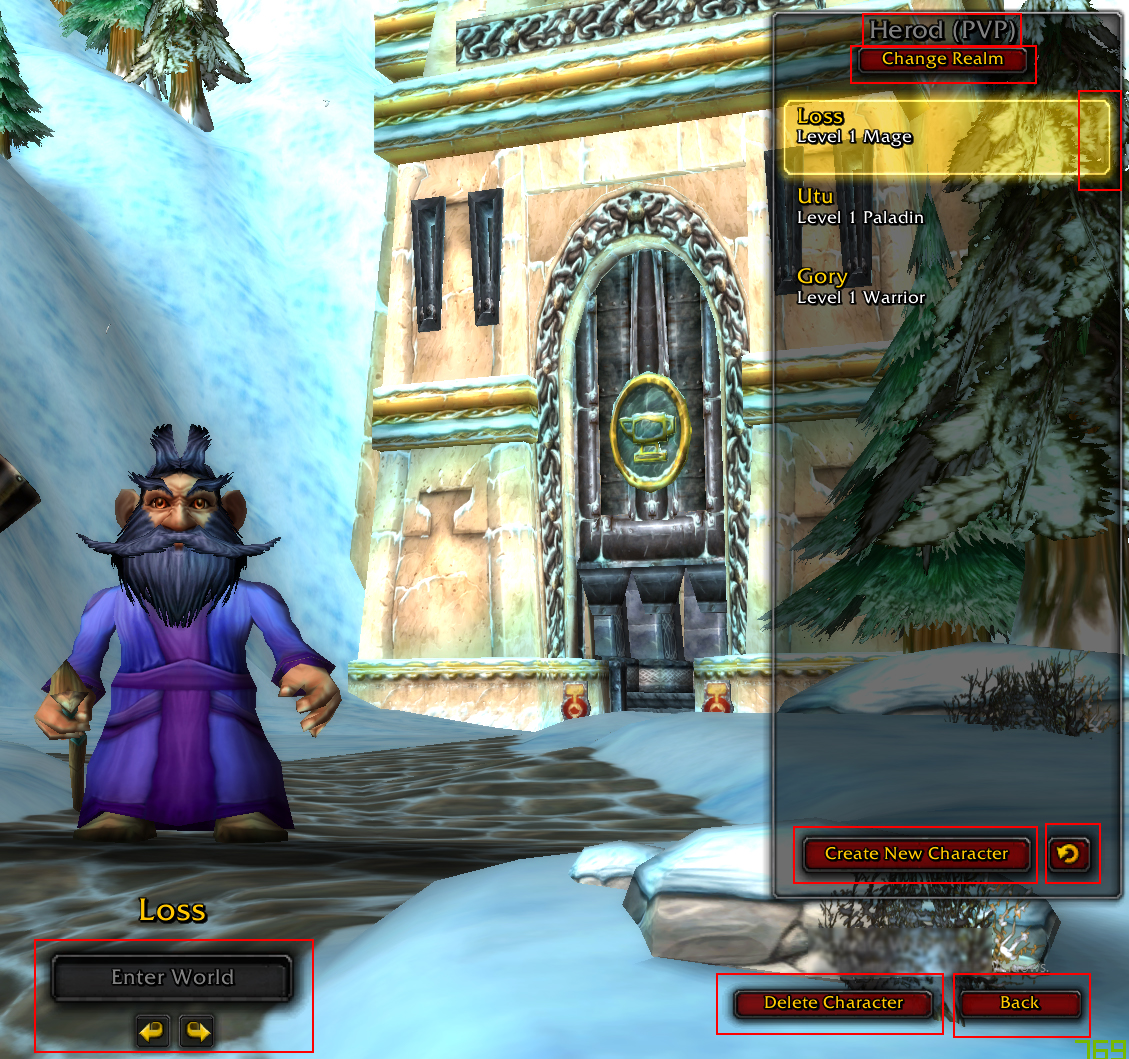 Phase 3 – Launch Day Schedule Steps
 Morning

Check Blizzard Launcher & WOW Classic for Updates.
Verify you're logged into the correct Blizzard account and it's selected in the Blizzard launcher.

Login and enter the realm so that it becomes your default realm selection.

2:00 PM – 4:00 PM

Periodically Launch WOW Classic & Load Realm List to get an idea of how big the queue is getting. (This could be huge)

4:00 PM – 4:40 PM

Launch WOW Classic & Load Realm List.

5:00 PM – 5:15 PM

Join Discord.
Find streamer that will be on your realm and watch to possibly get info on how long the queue is taking at this point. (May be difficult)

5:15 PM – 5:25 PM

Join Realm Queue, Enter Character Selection.
*** If you get to character selection before 5:31 PM you will disconnect from the client before "Enter World" becomes available. You'll have to start back at Step 3 unfortunately.

6:00 PM

"

Enter World

" becomes available.
Best Times to GET IN TO "Character Selection"
5:31 – 5:40 PM –

Good

If no unpredictable disconnects happen & you get in right at 5:31 PM you will have between 6:00 PM – 6:01 PM to enter the world or you will be disconnected to the login screen.

5:41 – 5:50 PM –

Great

Better protection against unpredictable disconnects happening. More time to "Enter World" if needed.

5:51 – 6:00 PM –

Excellent

Even if unpredictable disconnects happen, you'll only have to wait less than 10 minutes before entering the world.
REMEMBER – There is a lot than can go wrong this day. Here is a short list.

Mass amounts of people try entering the character selection screen before 5:15 – 5:25 PM (Hence Step 2 above)
Literally to many people trying to login that just surpasses the server and queue capabilities.
Random Realm Selection Screen Disconnects
Random Character Selection Disconnects
Random Enter World Disconnects
Random in World Disconnects
Random Server Crashes
Disclaimer: Feel free to use this entire guide as you please. By no means can this guide accurately predict what will happen launch day, but hopefully it will increase your chances of successfully playing. We take no responsibility for any issues or problems regarding the use of this guide. Good luck!